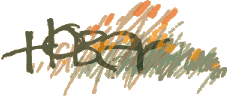 The following people make Hober possible:

Underwriter

UAQA LLP

Producer

gregor markowitz
Web Site Mastering
Alane Hartley
Graphic Arts and Design
Mike Swartzbeck
Networking and Servers
Carlos Ojeda
Operations
Suzete Herrman
Custom Programming
Dorian Winterfeld
Markup
Mike Wiik
Music Director
R.L. Fisk
Music Director
Ibrik O'Neil
Rotating Web Log
Mike Wiik
Rotating Web Log
Ellen Thomas and Prop 1
Rotating Web Log
Mike Swartzbeck
Advisors
Charlie Pilzer
Sam Love
Russell Braen



---

2000-2001 Sound Unwound and in-studio guest artists: Daryl Purpose & Mary Sue Twohy, Old Blind Dogs, Acoustiphrenia, Rachel & Jaqui, Tree Surgeons, Rob Wasserman, Dave Reiner, Ibrik O'Neil & R.L. Fisk, Garth Ross, Al Petteway & Amy White, Robin Bullock, Lisa Moscatiello & Fred Lieder, Dave Ihmels & Stephen Putt, Hokum Jazz, Big Blow and the Bushwackers.

Sound Unwound, 2000-2001
Host
Doug Goodhill
Percussion / Guitar / Vocals
Snooze
Mandolin / Guitar / Vocals
Doug Goodhill
Research and Booking
Johnny Bonneville
Mixing
Charles Davis
Console
gregor markowitz



---

1999-2000 Hober Hall and in-studio guest artists: Bernice Lewis, Doug Goodhill, Esmirelda, Hot Soup, Jack Couldn't Make It, Pine Barons, Sam Zygmuntowicz, Tinsmith, Tree Surgeons, Dave Carter & Tracy Grammer.

Hober Hollers, 1999-2000
Host
Vic Young
Bass / Guitar / Vocals
Rick Jordan
Mandolin / Guitar / Vocals
Doug Goodhill
Percussion / Guitar / Vocals
Snooze
Violin
Fiddlin' Phil Swaby
Percussion
Ben Remmers
Catering
Mr. Wimpy's



---

Special Thanks: Dean Jones, Liz Goldberg, Jim Simpson, Steve Snyder, Jeff Krulik, Ken Hartzel, Image Camp, Becky and Brad, Sue and Jimmy, Susie Remmers, and all the puppies and kitties in the pound.

Thanks to all those who have sent in ideas, music, 2 cents, greetings. Thanks also for the patience UAQA staff has shown for the project.